Journal list menu
About this Journal
Limnology and Oceanography Letters (L&O Letters) is an open access journal featuring short-format innovative and cutting-edge research in all domains of the aquatic sciences. The journal also publishes synthetic articles and data papers. L&O Letters is indexed in Web of Science with a Impact Factor of 7.8, ranked #1 in Limnology and #2 in Oceanography.
Early‐career researchers are embracing the journal as authors and reviewers because of its focus on inclusion, equity, and diversity, and as it continues to be at the cutting‐edge of open science. Submit to L&O Letters today! Submit to L&O Letters
Read more about L&O Letters' inception here:
The Challenges, Risks, and Rewards of Launching A New Journal (wiley.com)
Featured in L&O Letters
Skip slideshow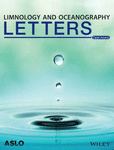 CALL FOR PAPERS
L&O Special Issue on
Expanding the Horizons of Sclerochronology.
Submissions deadline

:
31 March 2024
More information here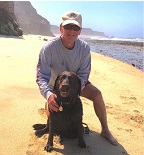 EDITORIAL
Why should I submit my article to a scientific-society journal?
James Cloern, Editor-in-Chief
Read more